When your vehicle needs a repair in Clinton NJ, Belvidere NJ or Easton PA, you want to be sure that you're purchasing the right part for your specific car. To help our valued customers, we have a quality parts department at Fred Beans Ford of Washington. Find out why you should shop for your auto parts at our parts department and how we're able to keep your vehicle always running like new. You can always reach out to our friendly staff members if you have any questions.
Advice from Our Parts Staff
Since automobiles are complex machines, every component needs to be reliable and durable to keep your car running efficiently. Luckily, if you want to find a high-quality auto part that will get your car back up and running, you can get advice from our experienced staff.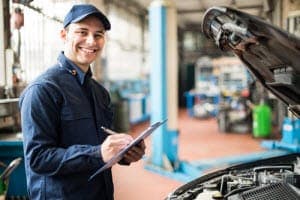 Our team knows Ford models inside and out. When your beloved car needs a repair, one of our experts can quickly help you find the Ford auto part that will fit the bill. With our professionals on your side, you'll always know you're investing in dependable auto parts that will perfectly fit your car.
Shopping Made Easy
At our Ford dealership, we want to make shopping as simple as possible. If you can't stop by our service center to pick up a part you need, then you can fill out our easy online form-and we'll do the rest. When your part arrives at our dealership, we'll give you a call, so you can swing by and pick it up. You can also contact us over the phone to discuss what kind of part your car requires.  
Repairing Your Car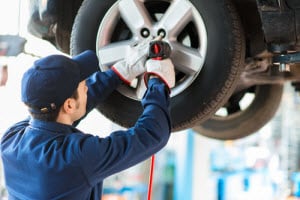 Once you have your new auto part in hand, you want to have it installed in your car as quickly as possible. Fortunately, we can help you out with that, too. In addition to our convenient parts department, we also feature a service team that knows how to work on a wide range of vehicles, meaning they can easily help you repair your car.
Whether you need a new auto part or want a part installed in your car, the experienced professionals at our dealership are ready and waiting to serve you.
Find Your Perfect Part
When you need a new part for your vehicle, then you should be sure to visit the parts department at Fred Beans Ford Washington. Car owners from Clinton NJ, Belvidere NJ and Easton PA can visit our dealership and find the exact part that they need for their automobile.
In addition to our parts department and convenient repair services, we also provide a fantastic selection of pre-owned and new vehicles, making us a dealership that is ready to meet the automotive needs of every customer that walks through our doors. Visit us today and find out how we can help you.